201-389-5326
Outpatient Drug And Alcohol Use Treatment Near Lodi
The Counseling Center offers expert therapy services to treat all aspects of addiction, including the co-occuring mental health disorders. Our outpatient treatment center near Lodi is the best place for substance use therapy while you also perform the activities of your daily life. Our various types of therapy are conducted by licensed therapists who help you discover coping strategies while working on your mental wellbeing. We know every person is different, which is why we shape your care to your unique needs.
The Counseling Center Is One Part Of Our Continuum Of Care
Praesum Healthcare proudly provides all levels of care for substance use near Lodi. Beginning in 2004, we have been able to provide your community with services for detox, inpatient treatment, and outpatient counseling in our modern facilities. We believe that you have a higher chance of recovery when we customize methods for your unique needs.
The Counseling Center is responsible for addiction and mental health outpatient treatment. Our outpatient programs best fit patients who have already completed detox or another residential alcohol and drug use program. We resolve to help you progress through your recovery with an individualized care plan that allows you to work and sleep in your own bed.
Discover A Compassionate Intensive Outpatient Program Near Lodi
Reach your recovery goals with our outpatient services at The Counseling Center. Our programs offer you a greater perception of substance use and related disorders, enhance your mental health, and help you avoid relapse. We'll start by administering a full assessment so our experienced clinicians can find the perfect treatment for your needs.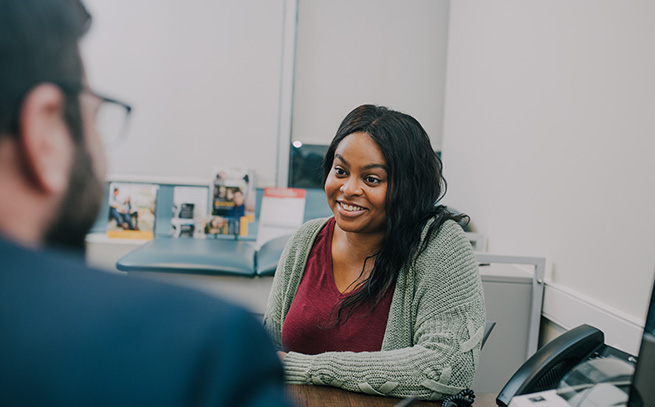 Intensive Outpatient Program
Our intensive outpatient program (IOP) in Lodi provides the opportunity to balance drug or alcohol use support with your normal schedule. We approve this choice if you have completed a residential rehabilitation program and wish to further develop the progress you made there. In IOP, you attend at least three group therapy sessions and a single individual session every week.
Substance Use And Mental Health Outpatient Program
When you register for the standard Outpatient Programs (OP) at The Counseling Center, you'll receive a variety of treatments for your rehab that will look at any underlying mental health issues. Patients in this program generally go to shorter group sessions three times per week. Any family or individual sessions can be planed to fit your schedule.
Medication-Assisted Treatment
The Counseling Center's therapists could talk to you about Medication-assisted Treatment (MAT) if cravings threaten to derail your road to recovery. We might administer approved medications as needed.
The Different Outpatient Therapies Near Lodi
To aid your progress through recovery, The Counseling Center offers the following treatments and therapies:
Individual Counseling: Learn your triggers for drug or alcohol use and work on your mental health with a licensed therapist one-on-one.
Group Counseling: Find support from other patients who are in the same recovery stage as you. You'll attend group therapy with a trained therapist and no more than 15 people.
Family Counseling: Recovery from addiction includes not just you, but your partners and family. A counselor can help everyone handle the challenges of substance use recovery while fostering improved communication and trust.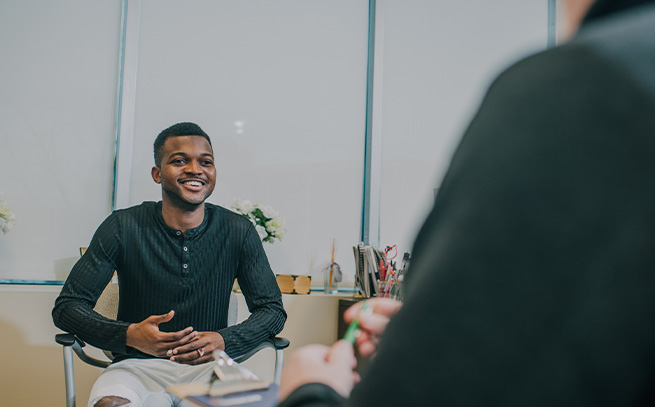 Move To A More Sober Life With Skilled Mental Health Treatment Near Lodi
The Counseling Center knows the unmistakable bond between substance use and mental health. We help you root out and deal with the co-occurring disorders or trauma that may further your substance use and continue to impede a long-lasting recovery. We'll help you with:
Anxiety
Depression
PTSD
ADHD
Obsessive-compulsive behaviors
Bipolar disorders
Our clinicians plan treatment to your exact requirements as an element of our individualized care. They employ various therapy techniques, including:
Cognitive behavioral therapy
Dialectical behavioral therapy
Trauma-informed therapy
Motivational interviewing
These methods will help you confront your mental health obstacles and develop the coping skills you need to conquer substance use disorder. In addition to treatment, our licensed psychologists are able to prescribe medication to help you deal with certain disorders. We also provide life skills instruction to help you deal with daily living and foster a happier, productive life clear of alcohol and drug dependencies.
Need Outpatient Substance Use Treatment Near Lodi? Contact Us Today!
If you or a loved one needs ongoing support during addiction recovery, reach out to The Counseling Center at 201-389-5326 or fill out the following form. We respond iquickly, 24 hours a day. Find the help you need now.