201-389-5326
Get Help With Vivitrol Maintenance In Fair Lawn
At The Counseling Center, we understand you must manage the mental and physical aspects of drug and alcohol use. In some cases, we might incorporate Medication-assisted Treatment (MAT) with counseling to help you manage dependency symptoms as you work toward a successful recovery. For patients grappling with alcohol or opioid use, we provide Vivitrol maintenance in Fair Lawn.
How Does Vivitrol Aid With Substance Use Recovery?
Vivitrol is used to help those dealing with opioid and alcohol addiction. It blocks the brain from noticing the lack of endorphins that are usually released by alcohol or drug use. You're much less likely to use a substance when you no longer get that euphoric feeling. Eventually, you start to have less cravings.
To use Vivitrol, you need to get an injection monthly. Treatment is continued up to the point where you and your Vivitrol doctor in Fair Lawn determine you've proceeded to a sufficient stage in your recovery. Before beginning Vivitrol, you should have already detoxed from alcohol or opioids. Vivitrol is most effective in your recovery when incorporated with substance use therapy like you'll find at The Counseling Center at Fair Lawn. Or, in the event you need inpatient detox or rehab first, we will help you find the proper course of action when you place a call to 201-389-5326.
Are You Qualified For Vivitrol?
In advance of beginning therapy at The Counseling Center, we'll determine if a Vivitrol prescription is the right option for you. To receive Vivitrol, you need to be:
18 or older
In recovery from alcohol or opioid addiction
No longer using alcohol or opioids
No longer experiencing opioid withdrawal symptoms
Expert Vivitrol Maintenance In Fair Lawn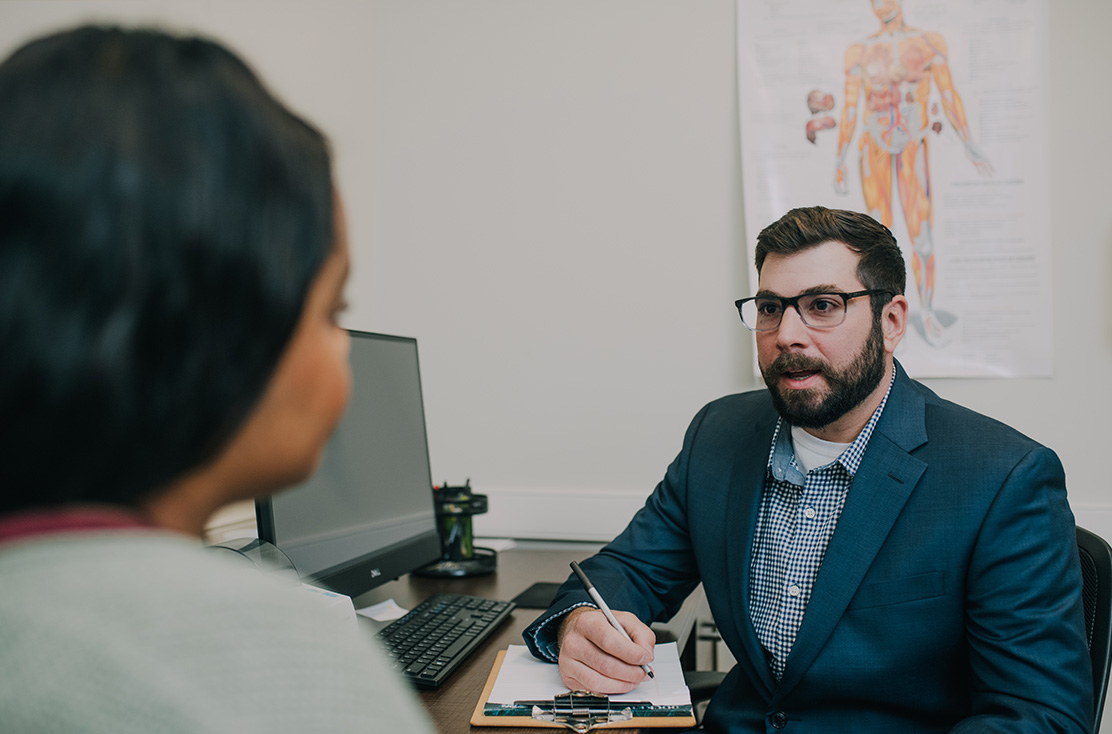 The Counseling Center offers Vivitrol maintenance in Fair Lawn as a facet of our Medication-assisted Treatment (MAT). We utilize MAT to mitigate withdrawal symptoms and diminish alcohol and drug cravings that impede long-term recovery. Prior to starting any prescription, you are given a thorough evaluation and we will advise you regarding side effects. If Vivitrol isn't the most suitable option for you, we'll advise an alternative course of action.
The Counseling Center is able to help with your regular shots. We'll ensure there is a proper amount of your Vivitrol at our Fair Lawn facilitiy and assist you in scheduling your appointments each month so that you don't fail to remember a dosage. We'll even track how you're doing and if you have side effects.
You should also be participating in substance use therapy to the greatest impact of your Vivitrol regimen. While Vivitrol impacts your physical response to alcohol and drugs, our counselors will help work on the mental aspects of addiction and co-existing disorders. In individual and group therapy, you'll get treatment for contributing mental health disorders and develop powerful coping skills to help you live without drugs and alcohol.
Get Help With Vivitrol Maintenance In Fair Lawn Now
If you need a hand in your recovery, The Counseling Center and our Vivitrol doctors in Fair Lawn can help. Contact 201-389-5326 or fill out the form below to see how our services can help you. We respond promptly, day or night.