201-389-5326
Medication-Assisted Treatment Near Fair Lawn
Addiction treatment differs for everyone. As an aspect of our various treatment options, The Counseling Center supplies Medication-assisted treatment (MAT) for Fair Lawn area individuals. This effective method helps some people control alcohol or drug withdrawal symptoms and curb cravings that urge them to start using again. Under the watchful eye of our experienced clinicians, you may receive medication treatment to help you progress in your addiction recovery and meet your sobriety goals.
How Medication-assisted Treatment Works
Medication-assisted treatment utilizes FDA-approved medications to alleviate the symptoms and urges of drug and alcohol addiction. We are aware that cravings and symptoms of withdrawal are rough and make it difficult to prevail over addiction.
We combat those impulses with medications such as Suboxone and Vivitrol. Our licensed medical staff will work with you to establish your appropriate medication and the dose you need. Throughout your MAT in Fair Lawn, we monitor your response to the medication to make certain you don't experience adverse side effects and you continue to receive the treatment on schedule.
Medication-assisted treatment is most successful when integrated with licensed therapy, peer support participation, and healthy sober habits. The Counseling Center near Fair Lawn is proud to offer this comprehensive degree of care. We combine medical and mental health care to attend to the "entire you" and fight substance addiction from every angle to give you a greater likelihood of recovery.
Suboxone And Vivitrol For Medication-assisted Treatment
The Counseling Center utilizes prescription medications including Suboxone and Vivitrol to avert urges and relapse as you go through substance addiction recovery. Here are some of the reasons why we utilize these medications for MAT near Fair Lawn.
Daily medication ingested orally for opioid addiction
Inhibits brain receptors to prevent cravings
Suitable to use for longer periods of time under competent Medical guidance
Limited possibility of addiction
Monthly injection for addiction to opiates or alcohol
Inhibits the brain from enjoying the endorphins from drug or alcohol use
Safe for longer duration use under a doctor's supervision
No risk of addiction
Why We Support You With MAT In Fair Lawn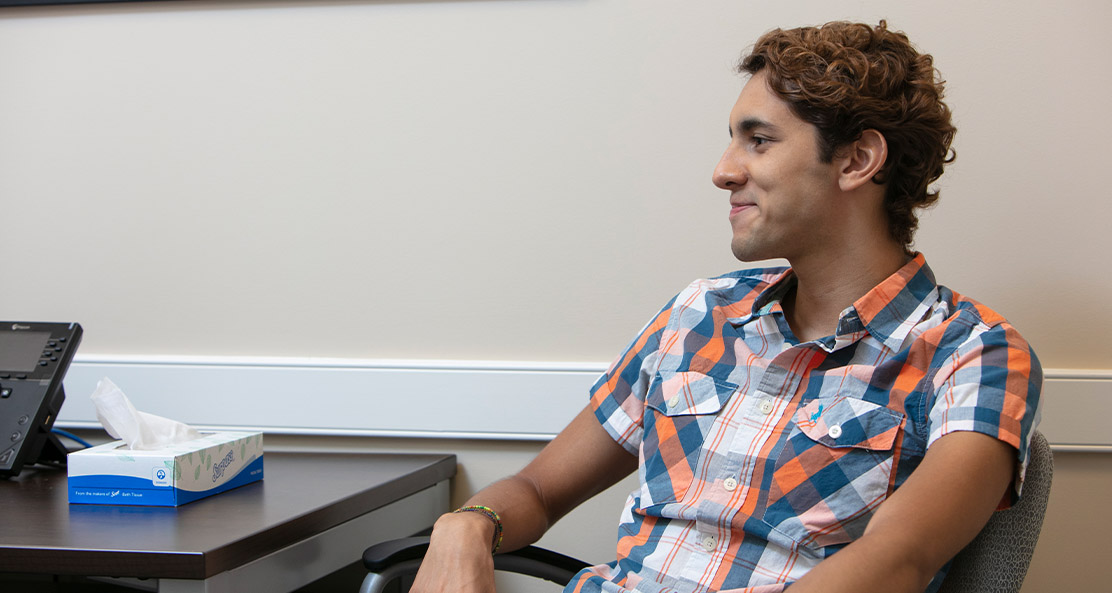 Serving you with Medication-assisted treatment near Fair Lawn is one example of how The Counseling Center emphasizes personalized support. For a number of people, mitigating cravings caused by addiction supplies them an added boost in their recovery, and we are driven to find strategies that promote a lasting life outside substance use.
MAT supplies a range of potential advantages for substance use recovery:
Diminishes withdrawal symptoms
Ends cravings
Helps circumvent overdoses and relapse
Gives you the chance to refocus on recovery
Provides a greater chance of enduring recovery
Provides a treatment possibility that fits into your daily routine
Who Is Eligible For Medication-assisted Treatment in Fair Lawn?
Just like all other treatments at The Counseling Center, we work closely with you to explore approaches that accommodate your needs. If you are already going to therapy, but the physical challenges of drug or alcohol addiction continue to impede your recovery, we are able to discuss your prospects for Medication-assisted treatment.
We'll look at your present degree of addiction, physical and psychological state, and any underlying co-occurring disorders. MAT is suitable for patients who
Are stable medically
Grapple with opioid or alcohol usage
Still struggle with severe cravings
Are open to getting addiction therapy
If you are eligible, we'll talk about your MAT goals and integrate that form of support into your custom plan of care.
Help Is Available Now For Substance Use Disorders
Trying to find medication and mental health support within your addiction recovery? The Counseling Center Fair Lawn is ready to help today. Call 201-389-5326 or submit the following form, and we will respond promptly, regardless of the time of day.