201-389-5326
Substance Use Treatment At An Outpatient Program In Fair Lawn
Each individual takes a particular road to drug and alcohol recovery, and you should get treatments that are suitable for your unique experience. At The Counseling Center at Fair Lawn, we offer several treatment programs to provide the therapy you need for substance use or mental health disorders. In our Outpatient Program in Fair Lawn, you'll have access to recovery-focused group and individual therapy that allows you to maintain long-lasting sobriety while living your daily life.
Who Is Able To Benefit From Our Outpatient Program In Fair Lawn?
Our Outpatient Program (OP) is a substance use treatment program for Fair Lawn area people age 18 and older. This program provides addiction and mental health counseling for people who need ongoing therapy but not 24-hour residential care. Many of our patients have finished the detox process or inpatient recovery and seek additional assistance getting past addiction.
If you reach out to The Counseling Center at Fair Lawn to explore your treatment options, we will schedule a comprehensive evaluation to learn more about your medical and substance use history. Our skilled clinicians utilize this information to determine if OP treatment -- or another treatment program -- will be beneficial. Our goal is to offer customized substance use and mental health services suited to your requirements and recovery objectives.
Maintain Your Regular Lifestyle While Going To Substance Use Therapy
Different from inpatient recovery and detox centers, The Counseling Center is not intended for residential care. Rather, you'll obtain treatment in the days or evenings while still sleeping in your own bed. Outpatient care options let you go to work each day and get the support from friends and family while moving forward in your recovery.
As part of our Outpatient Program for Fair Lawn, we'll collaborate with you to design a personalized treatment plan. This approach helps you gain an understanding of the trauma and triggers that influence mental health and drug or alcohol use. Please note, your personalized treatment plan may change as you proceed through the Outpatient Program.
Why Consider OP Treatment At The Counseling Center?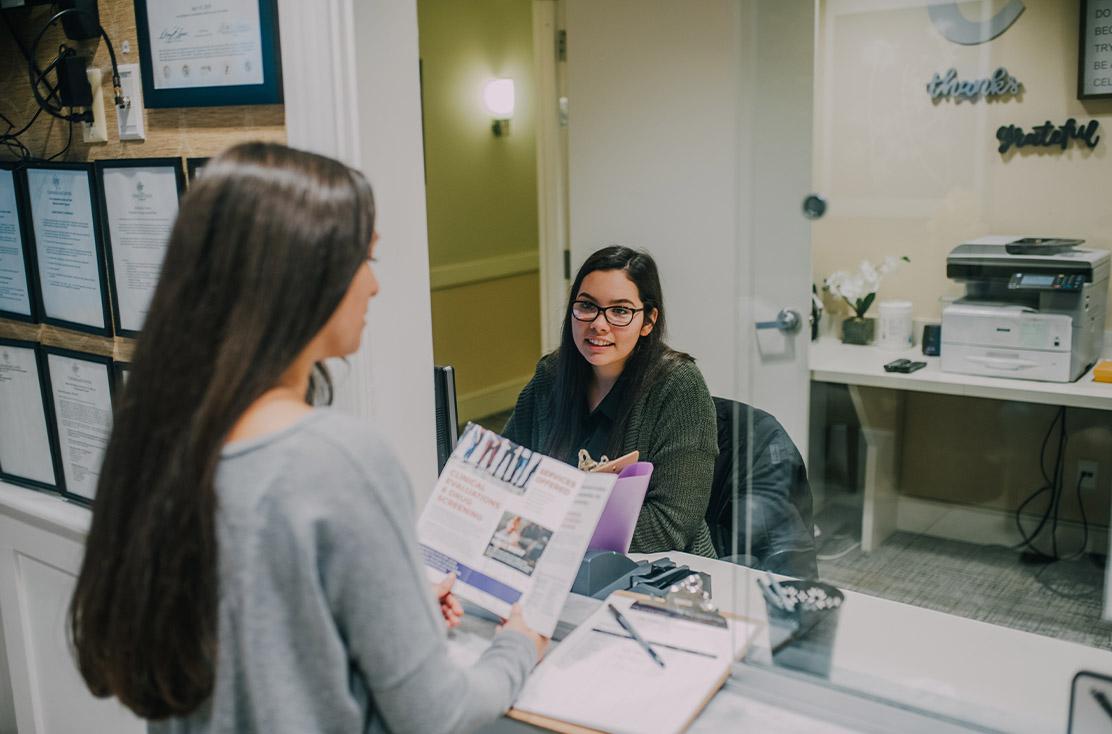 All of our services at The Counseling Center are intended to help you prevail over addiction and attend to the mental health disorders that might led to it. Directed by skilled therapists, you'll be given the opportunity to:
Continue substance use care while living at home
Perform your job and care for family while improving yourself
Get care for both the psychological and physical sides of addiction
Prevent relapse with regular support sessions and Medical-assisted Treatment (MAT)
Create a solid local support group of peers and skilled clinicians
Fight Addiction At Its Core In Outpatient Therapy
Drug and alcohol use often stems from core mental disorders. To adequately address addiction, we also have to address these co-occurring disorders. The Counseling Center utilizes evidence-based therapy methods to present the highest level of substance use care possible. Our Outpatient Program relies on both group and individual therapy to help you improve your mental health and prevail over substance use|.
Our group therapy meetings are led by expert clinicians and typically consist of a maximum of 15 people. In group sessions, you'll:
Talk about the difficulties of addiction with peers
Explore how to improve mental health
Listen to the stories of other individuals at the meetings
Form nurturing bonds
Our OP in Fair Lawn also includes individual therapy. Meeting individually with a therapist in a controlled setting allows you to examine your own difficulties and find remedies customized to you without feelings of judgment. Our therapists employ proven methods to attend to the mental health disorders and trauma that often prompt drug and alcohol use and help you cultivate skills for coping with life without the need of drugs or alcohol.
Continue Your Recovery In The Outpatient Program At The Counseling Center at Fair Lawn
When you or someone you care about needs care for an addiction to drugs or alcohol, assistance is available today. Place a call to 201-389-5326 or complete the following form. You'll enjoy a prompt response no matter what time it is. The Counseling Center is standing by to serve you.